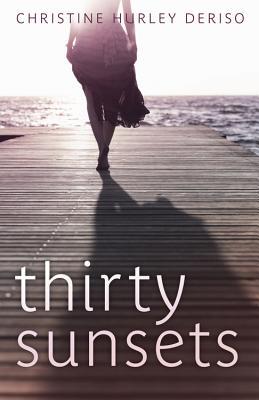 Release date: July 8th 2014
Publisher: Flux
Purchase:
Amazon
Synopsis via Goodreads:
To Forrest Shephard, getting away to the family's beach house with her parents and her brother, Brian, is the best part of every summer. Until this year, when her mother invites Brian's obnoxious girlfriend, Olivia, to join them.
Suddenly, Forrest's relaxing vacation becomes a mission to verify the reality of Olivia's rumored eating disorder. But the truth behind Olivia's finicky eating isn't at all what Forrest expected.
And over the next thirty days, Forrest's world is turned upside down as her family's darkest secrets begin to come to light.
*Approved via netgalley by the publisher in exchange of an honest review.
Okay. This one I liked. The only reason why I'm giving it four stars is because there were some scenes that I felt maybe didn't need to be expounded and I thought that some of the things shouldn't have been unraveled in one setting. Other than that, it was a good story with great writing and a witty, likable main character.
Initially, I was with Forrest (not really liking the name) in believing her brother's girlfriend, Olivia, was prissy and in fact had an eating disorder. But then I backtracked, not only in regards to her real personality, but with the whole situation because obviously if she really had that problem then she wouldn't have made it noticeable. I thought the entire focus of the story would be on Brian's decision to not go to medical school and how Forrest dislikes Olivia for it and wanted her parents to do something to either get rid of the girl or change Brian's mind. I so did not expect the twists and turns. Thankfully, that was not given away in the blurb, only that secrets would come to light. And boy were they unexpectable, dark secrets. No wonder their mother was like that. Her past horror brought an understanding for a lot of things.
While I liked how quick and interesting the story was, I feel there was one character in particular I didn't really get invested in, and that's the dad. I feel like I've gotten to know everyone else more and him less. Regardless, his presence was there when needed.
Overall, again it was a good story with a few minor things that didn't captivate me enough, but like I said, the wittiness of the character and how wonderfully written it was really kept my interest. This is the first time I'm getting into a book by this author and I recommend you give it a go as well. It's a great one for readers looking for a YA contemporary with a bright summer setting and a dramatic family concept.