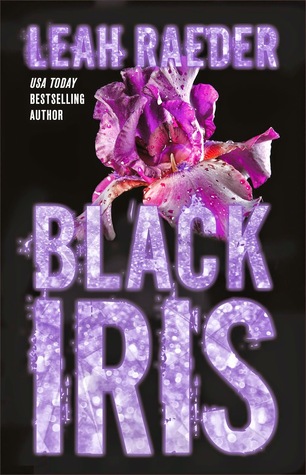 Release date: April 28th 2015
Publisher: Atria
Purchase:
Amazon
Synopsis via Goodreads:
It only took one moment of weakness for Laney Keating's world to fall apart. One stupid gesture for a hopeless crush. Then the rumors began. Slut, they called her. Queer. Psycho. Mentally ill, messed up, so messed up even her own mother decided she wasn't worth sticking around for.
If Laney could erase that whole year, she would. College is her chance to start with a clean slate.
She's not looking for new friends, but they find her: charming, handsome Armin, the only guy patient enough to work through her thorny defenses—and fiery, filterless Blythe, the bad girl and partner in crime who has thorns of her own.
But Laney knows nothing good ever lasts. When a ghost from her past resurfaces—the bully who broke her down completely—she decides it's time to live up to her own legend. And Armin and Blythe are going to help.
Which was the plan all along.
Because the rumors are true. Every single one. And Laney is going to show them just how true.
She's going to show them all.
*Publisher approved request via Netgalley
So I've been back and forth with Black Iris, trying to get my thoughts together to convey my reasons for why I didn't feel the fireworks that I'd anticipated, even though it had wonderful and poetic writing. The thing is, although the writing is absolute great, I felt like it worked for me at times, and then there were moments where I wish it would have been more to the point and less Shakespearean. For instance, the dialogues. Sometimes they lost me, and I would think to myself, "never mind girls, but do guys talk like this?" I guess that's what the author was going for but it just threw me at times, and every so often I'd zone out and not know what was going on or where I was.
Speaking of where I was, the transitioning between time periods was sometimes confusing and I frequently had to skip back to know what time Laney was in for that particular chapter. It took some getting used to, but towards the middle I finally realized that it was breaking down what exactly happened and what the story was really about. The twist was interesting, I honestly didn't see that coming so I liked that aspect of the book. However, Laney's reasons were...humph. I know she's not the sweetest protagonist, but honestly, I don't think she should have gone after anyone using such tactics, and in any case, she had no one to blame but herself because no one held her hand and made her do anything. What happened to her mother was all on her. I hate bullying and emotionally scarring people, but violence is never the answer to get back at anyone. There are better ways to handle such pain.
Which leads me to my overall feelings in regards to the characters. I didn't really connect with anyone. I mean, I'm all for equality and am sympathetic towards Laney and what she'd gone through because of who she was, but like I said, to me her actions weren't justice. Aside from that, I wish she'd dealt with her other issues. Like her substance abuse, among other things. Aside from Laney, Armin and Blythe were interesting enough to keep me curious, but like the main character I didn't connect with them.
In conclusion, it was a good, dark read with beautiful writing that worked in some parts, but threw me in others. I do believe the plot was interesting and there were realistic topics that many face in their daily lives, but I just didn't feel the full impact of what the author was going for. Still, I'm in love with Leah's writing and will definitely read Unteachable soon.