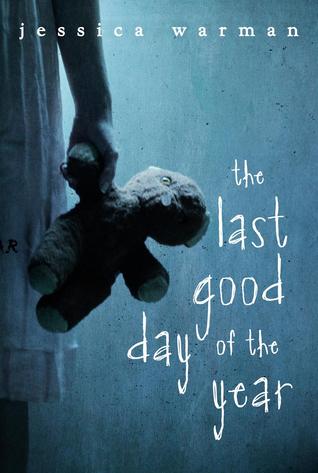 Release date: May 19th 2015
Publisher: Bloomsbury
Purchase:
Amazon
Synopsis via Goodreads:
A new powerful thriller from the globally-embraced author of Between.
Ten years ago, in the early hours of New Year's Day, seven-year-old Samantha and her next door neighbor, Remy, watched as a man broke into Sam's home and took her younger sister, Turtle, from her sleeping bag. Remy and Sam, too afraid to intervene at the time, later identified the man as Sam's sister Gretchen's much older ex-boyfriend, Steven, who was sent to prison for Turtle's murder.
Now, Sam's shattered family is returning to her childhood home in an effort to heal. As long-buried memories begin to surface, Sam wonders if she and Remy accurately registered everything they saw. The more they re-examine the events of that fateful night, the more questions they discover about what really happened to Turtle.
Master storyteller Jessica Warman keeps readers guessing in this arresting page-turner.

*Publisher approved request via Netgalley
One of the main reasons why I don't like reading synopsis' beforehand is because it tends to leave me with big expectations. That was the case for this book, and I went in thinking I was getting a lot more than what was delivered. The Last Good Day of they Year certainly has great writing and an interesting storyline, but I feel like it didn't hit the mark for me and I didn't get the "powerful thriller" aspect that was promised.
It took me a long time to finish reading the book because I had a hard time after the first few chapters and I couldn't connect with the characters. And even though I understand why the author gave so much backstory surrounding the tragedy, I still felt overwhelmed whenever she'd take us in the past or bring up segments from ---(I forgot the name of the man) his book.
I guess my main issue with the story is that I wanted to feel more for the characters, in particularly Sam, especially since this book is based on such a horrific event. I wanted to feel their emotions and invest more in the story, but I couldn't. Sadly, I was more focused on finding out who the real killer was and just finishing it.
Like I said, the author is a great writer; her words flowed perfectly. But the story itself kind of fell short on the mystery aspect, and when the real murderer is unveiled, there wasn't a lot of momentum towards it. It felt a bit rushed actually, compared to the pace of the rest of the book.
Overall, it's an okay read. If you don't mind backstories, details, a subtle mystery with family drama, do give this one a try.