As her young adult historical fantasy series comes to an end (for now), I invited the awesome author Lindsay Smith to share a bit more with her readers and help us understand the concept behind her stories. Continue below for the interview and enter to win a copy of her riveting release, Sekret.
1. Tell us where you're from and when did you realize you wanted to become a writer?
I'm originally from Tulsa, Oklahoma, though I moved to Washington, DC after college. I've always loved writing—always loved turning over story ideas in my head, and occasionally scribbling in class or on the bus as a way to keep myself entertained—but I didn't start getting serious about it until I joined the working world and wanted to do something more with my free time than beaching on the couch.
2. What is it about the Russian Culture that inspired you so much to write the
SEKRET
series?
I started learning Russian pretty young, and the more I learned about the history—the cyclical triumphs and tragedies, the literary tradition, and so on—the more I fell in love with it.
3. Have you visited Russia? If so, any favorite spots?
I've been to Russia three times with exchange groups and a study abroad program—each time we were mainly based in Moscow and its suburbs, but I've also visited Saint Petersburg and a remote town in Siberia. I love Moscow in the evenings—strolling across Red Square or down New Arbat street. You can pass an ancient wooden Orthodox chapel, an elaborate Georgian-style mansion, and a stark Communist skyscraper in the same block!
4. How difficult was it creating these characters with psychic abilities and setting them in a time of political issues?
It was definitely a challenge! When I first started outlining Sekret, I assumed I pretty much knew the basics for the 1960s Cold War era, the historical period I'd chosen, then once I actually started putting the sentences down, I realized I didn't know half as much as I thought. So I spent several weeks rereading old textbooks and hunting down new biographies and historiographies and so on. The psychic abilities, though, I got to play around with more—I had a lot of fun designing the different types of psychics, and finding ways to play them off of each other.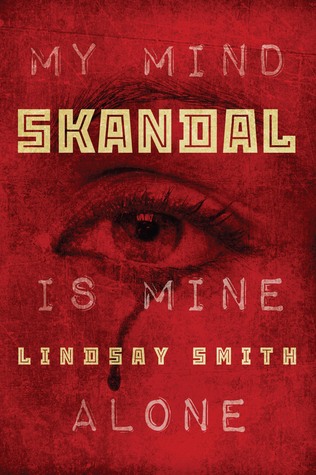 5. The sequel,
SKANDAL
, picks up on the fact that Yulia and Valya have escaped to Washington DC. What can fans expect from the second book, in regards to how the characters have developed, adjusting to a new life, as well as still having a battle to face?
Yulia and Valya quickly realize that for all its benefits and freedoms, America isn't going to be a perfect solution to all their problems. And there's still the lingering issue of Rostov—who has more power in the Soviet hierarchy than ever—and Yulia's mother, who may be complicit now in Rostov's plans. Yulia has a lot of hard truths to face about her own power and the people around her!
6. Are you officially closing the chapter on that duology, or will there be any other books aside from the novella?
Skandal wraps up Yulia's storyline. I would like to revisit this universe someday, but if I were to do so, I'd explore it through the eyes of some of the other characters. Also, in addition to the prequel novella, Kursed, that came out earlier this year, I have a short story from

Larissa's POV

in the Fierce Reads anthology

Curses & Kisses

this summer!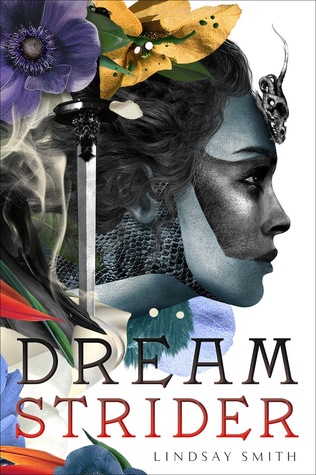 7. Can you share a bit about your upcoming novel,
Dreamstrider
? What is the concept behind the cover art and what inspired the story?
Dreamstrider is a high fantasy story about a girl who can use the dreamworld to manipulate people's bodies in the real world, essentially hijacking them long enough to gather information while they sleep. She's trying to prevent a war between her kingdom and the neighboring one, all while fending off the corrupt aristocrats and the ganglords who used to own her, and in case that wasn't enough to keep her busy, she's plagued by intense nightmares that seem to be coming to life!
I adore the cover art the Macmillan Kids team came up with for it! It really captures Livia's tenacity and creativity in shaping the dreamworld. They managed to incorporate a ton of elements from the book's dream sequences—the dragon skull and scales, the vivid flowers, the fox, and even the dagger all figure into Livia's journey through dreams.
8. It seems you're going for the same genre as your previous releases, which is like a mashup of Sci-Fi and historical fantasy with political influences. Have you ever considered writing in other genres like contemporary?
Dreamstrider is actually more of a second-world fantasy than a sci-fi, which has long been a genre I've wanted to write in! I have a few contemporary story ideas—mostly ultra-nerdy things involving video gamers and socially awkward kids—but I keep coming back to historicals and fantasies and mixes of the two.
9. What else do you enjoy doing outside of writing?
Well, aside from reading way too much… :) I love playing board games with friends, and other nerdy gaming pursuits—World of Warcraft, Dungeons and Dragons, and so on. My husband and I take our Sheltie for walks all over DC and the nearby parks.
10. Do you have any other future projects you could give us a sneak peek into?
I'm working on a YA that's due out next fall. It's still pretty rough, so I'm nervous to say too much, but it's set in both modern and 19th-century Japan and has to do with revenge.
11. Thanks so much for taking the time, Lindsay. Please leave a message for aspiring writers.
It takes such a long time for the words on the page to match the story in your head—I don't know if they ever match perfectly—but don't let it keep you from putting the words down! Your stories are never wasted. You can always learn something from each word you write—you just have to write them down.
About the Author
Lindsay Smith's love of Russian culture has taken her to Moscow, Saint Petersburg, and a reindeer festival in the middle of Siberia. She lives in Washington, DC, where she writes on foreign affairs. SEKRET is her first novel.
Win a signed hardcover copy of SEKRET (US only)