Release date: May 17th 2016
Publisher: Harper Teen
Purchase:
Amazon
Synopsis via Goodreads:
No matter how many charms she buys off the internet or good luck rituals she performs each morning, horrible things happen when Maguire is around. Like that time the rollercoaster jumped off its tracks. Or the time the house next door caught on fire. Or that time her brother, father, and uncle were all killed in a car crash—and Maguire walked away with barely a scratch.
It's safest for Maguire to hide out in her room, where she can cause less damage and avoid meeting new people who she could hurt. But then she meets Jordy, an aspiring tennis star. Jordy is confident, talented, and lucky, and he's convinced he can help Maguire break her unlucky streak. Maguire knows that the best thing she can do for Jordy is to stay away. But it turns out staying away is harder than she thought.
From author Paula Stokes comes a funny and poignant novel about accepting the past, embracing the future, and learning to make your own luck.
About the Author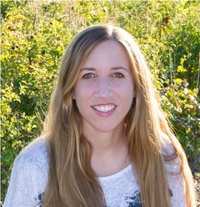 Paula Stokes is half writer, half RN, and totally thrilled to be part of the world of YA literature. She started out writing historical fiction under a pen name and is now branching out into other YA genres.
When she's not working (rare), she's kayaking, hiking, reading, or seeking out new adventures in faraway lands. She's petted tigers, snuggled snakes, snorkeled with stingrays, and once enjoyed the suction-cuppy feel of a baby elephant's trunk as it ate peanuts from her palm. Her future goals include diving with Great White sharks, learning Krav Maga, and writing a whole slew of novels, not necessarily in that order.